I am an avid collector of corsets, I have already more than one dozen in various forms: inspiration corset tops, semi-rigid corsets, strapless… While it is true that it has now become fashionable, it is also a garment usually linked to Gothic aesthetics either Victorian, industrial, or medieval-inspired among many subtypes.
Today there are three types of corsets:
-Overbust: which is which covers up to the chest.
-Underbust: which is which is just under the chest.
-Cincher: which is an intermediate point between a corset and a belt, covering the entire abdominal area and under the breast. It is the smallest of the three.
How to combine them? In winter and autumn you can take them on clothing, matching shirts, jerseys boatneck or tops so that corset is over. My favorite combination is a top or fine jersey neckline, corset, and finally a torerita. This way you'll well sheltered at the same time your corset is in sight, and not hidden under other garments. You can also combine it with long, short, skirts dresses or pants. And on colder days, you can also use it with a neck that is not excessively thick sweater.
In spring, you can combine your corset with a lace or chiffon under top and top it with a thin Cardigan or a not very thick torerita. Or also to combine it with a shirt.
In the summer, avoid corsets rigid or very thick, at least for the day, because you will pass more heat. The best thing is to find, or even create your own, tirantas or short-sleeved tops but do have a corsetier air. They are not rigid, but it is as fresh and comfortable to continue wearing your favorite garment in the warmer days. About how to transform a top in corset, I did a post about it: http://madamemacabre.blogspot.com/2010/06/un-top-sencillo-transformado-en-un-cort.html
Another tip is, and regardless of the time of the year, use the simplest day corsets, because they always provide one point of elegance, while the more elaborate you can reserve them for the night.
As for the colors, although the most common is to choose black corsets because combined with the greater part of our wardrobe, it is not more have some in different tones for those days on which you want to combine various colors with your look, as for example, a red, a Mallow, a dark blue or any other color that you like. That way not only resltas your figure, the whole to introduce a note of color.
A good source of inspiration, as well as books on fashion history, is the Group's "corset-lovers" of Deviantart. In its section of photographs you can find very interesting images that can give many ideas. All photos of this post which obtained there, and still have not finished to see all 0_0. The address is our site.
And finally, if you have interest in learning about the origin and evolution of the corset over these last centuries,
Gallery
black & green gothic style
Source: www.flickr.com
Rokaia MAB –
Source: lookbook.nu
Women Corsets Red Black Sexy Gothic Dress – Dark Moon
Source: www.darkmoonstore.com
Gothic Black Off Shoulder Short Front Long Back Lace …
Source: www.rebelsmarket.com
Black Sexy Lace Long Sleeves Gothic T-Shirt Tops for Women
Source: indulgy.com
Sexy Overbust Strap Cherry Blossom Cheap Corset Bustier …
Source: www.aliexpress.com
push up gothic corset party dress with skirt – Matrimony Prep
Source: www.matrimonyprep.com
046 Viktorianisch Satin Gothic Kleid lang S M L …
Source: www.ebay.de
Black Cupless Overbust Fashion Gothic Corset
Source: www.devilnight.co.uk
VINTAGE GOTH Steampunk Corset Black
Source: www.andersartig.de
PUNK gothic sexy Kera Corset swallow-tailed dress Q160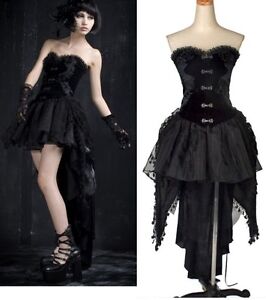 Source: www.ebay.com
Pin by Robin Provorse on fashion | Pinterest
Source: www.pinterest.co.uk
Free shipping!!! Sexy gothic Corset Dress Burlesque …
Source: www.aliexpress.com
Rokaia MAB
Source: lookbook.nu
Kollektionen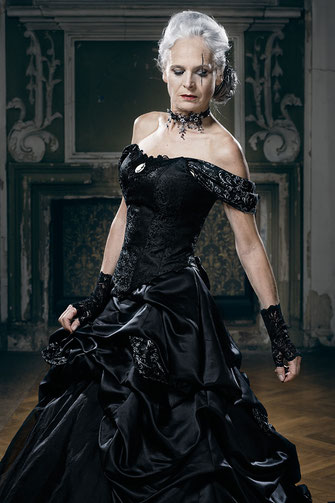 Source: www.cynderellas-welt.de
My Sissy Whore Life | Bimbo | Pinterest
Source: www.pinterest.com
Sexy Goth Gothic
Source: www.pinterest.com
LIP SERVICE GOTH VINYL PVC FETISH GOTHIC LATEX LOOK CORSET …
Source: www.ebay.com
Steampunk fashion. http://www.designyourownperfume.co.uk …
Source: www.pinterest.com
Black Off-the-Shoulder Gothic Corset High-Low Dress …
Source: www.devilnight.co.uk