Each season is a new trend search. Sometimes I sit in front of my computer to see fashionable comments, online shows and photo reports, to have a great source of inspiration. I still remember the first time I wanted to be fashionable and become a true fashionista. And since then I started to visit blogs, to see their recommendations, and this time I read an article, called: "In a new season, jewelry will have the style of the 20s, 50s, 80s and so on, being very popular … " But what is that? And how does it look? If you have not lived through those centuries, you're unlikely to really know. That is why today we will try and see the style of the jewelry of the 50's.
Among the great variety of the most unusual at that time are the cuff earrings made of crystals that adorn the entire ear .I have a post dedicated to this ornament, so I recommend you take a look: " Earrings Cuff: Creating and Selecting ."
Several brands and designers have started producing cuff earrings, such as Marcel Boucher, Juliana D & E, Bogoff, Haskell, Kramer, Hattie Carnegie, Sarah Coventry, among others. Nowadays cuff earrings are becoming much more popular, but I would like to mention that almost all kinds of 50's stylish earrings will be very popular for the 2016 summer season according to CARSWERS.
Jewelry with pearls became an iconic trend of the 1950s. Click for tuitear
Accessories with pearls were used in daily life and official acts.And there are still women who wear 50's style jewelry.No matter that they have modern designs tried to replace the pearl theme, because a classic style of white pearls, will be an eternal standard of elegance.You can buy jewelry with that style in the store in Nammu:
The same can be said of the classic combination of clip earrings, bracelets and chains . These sets have gained special popularity in the style of the 50's and are still popular. Today, large clip earrings are not as popular. Her choice is great, but women still prefer circular earrings, made with stones.
Another indispensable attribute for the jewelry of the 50's is a huge brooch inlaid with semi precious stones . Before they were worn on the lapel of the jacket, but now can be worn in the corner of the blouses and dresses, even in a handbag, handkerchief or jeans. In addition, current trends allow clothing and brooches to have different colors.
The gold chains and brooches were used separately, since they could not be used at the same time. At that time, Christian Dior presented a rhinestone necklace with pearls and looked so real, that the women questioned the authenticity of their jewelry.
Women could not leave their house without having jewelry put on, as it was a basic rule.
And today is a bit true too, because this rule revives.But we have to remember that more than three accessories is in bad taste, okay?
On special occasions, the women's neck was adorned with a large piece of jewelry, chosen according to the belt tone or dress . Women of those times were very conservative about the right combination of clothing and accessories. Maybe this made style and jewelry in the 50's, had a flawless level very feminine.
The main features were the wide and elegant lines, with unusual shapes.
During that period, imitation jewelry was quite used, because in the 50s that jewelry was indistinguishable by the fine jewelry.Because of this, every woman could shine whenever she wanted.
It is impossible to imagine a woman from the 50's, without her elegant handkerchief tied in the head , as it gave an incredible touch of fragility and subtlety.This trend is back and you can read about it in my previous post: " Jewelry for Hair, Accessories and Hairstyles – Summer 2016 ".
The designers of the 50s presented contemporary designs and an incredible amount of beautiful things.The world has taken them, to replace them with new technologies and modern industry.We can only enjoy and remember with gratitude the feminine jewelry, charming and charming of the 50's.
Gallery
50s jewelry: flirty and charming era
Source: trends.jewelry
431 best images about Popular Pins- Start Here! on …
Source: www.pinterest.com
Must-Have Maxis
Source: www.midnightvelvet.com
fashion necklace accessories, fashion necklace accessories …
Source: www.lulusoso.com
Daily Deal Watch: Holiday Deal Bundle! 5 Ideas For The …
Source: dailydealwatch.blogspot.com
Charming Charlie: A Fun Place to Shop
Source: www.bethdaigle.com
50+ Statement DIY Necklace Tutorials for Gifting and Fashion
Source: www.beautyandu.com
Shop FEMAIL's guide to the hottest jewelry of the season …
Source: www.dailymail.co.uk
869 fantastiche immagini su Aqua Beautiful su Pinterest …
Source: it.pinterest.com
Sleeveless Marble-Print Maxi Dress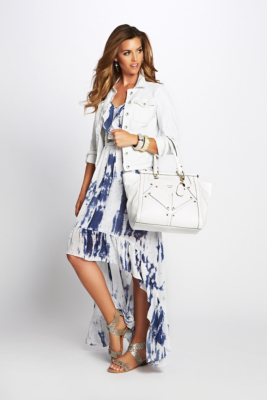 Source: www.guess.ca
Best Small Gold Heart Necklace Products on Wanelo
Source: wanelo.co
White Short Skirt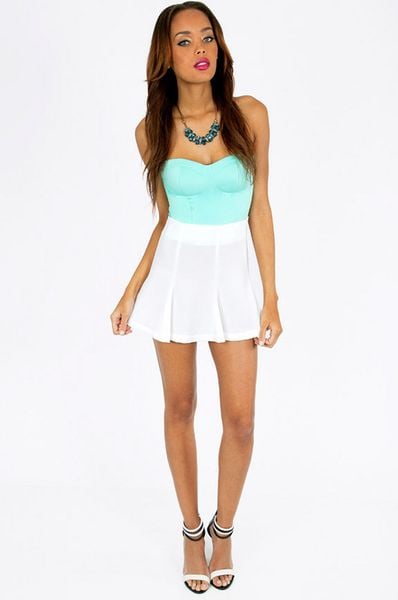 Source: www.ashokasahel.org
Luli Fama Flirty Fringe Dress Cover Up Black
Source: www.zappos.com
High Quality Crystal Tiara Necklace Earrings
Source: honeybuy.com
10+ images about Men jewlery on Pinterest
Source: www.pinterest.com
Beading Station 50-Piece Star Shaped Metal Bead Caps for …
Source: www.2daydeliver.com
Let Me Entertain You Flirty Girl: Fitzula's Gift Shop
Source: www.fitzulas.com
Good Luck Protection Hamsa Symbol Necklace from Irene no …
Source: poshmark.com
Crystal Special Tiara Earrings Necklace 3 Pieces
Source: honeybuy.com
Behind the shoot
Source: www.pinterest.com