Since Sony have been all year long insisting that if you can consider someone pioneering the concept of smartwatch, it is them.
Years ago they had a product called exactly like the category-Smartwatch-and also had another product earlier, so this is the third iteration of clock in Sony.
What we are now presenting is a great evolution compared to that first "Smartwatch" with a very clear idea that "less is more". The proposal with Sony Smartwatch 2 is not to be able to execute a lot of actions with the clock, nor the one of a independent device (although it can present as such), butthat of a complement of the mobile , for which the "intelligent clock" Acts as a small window.
Technical characteristics
| | |
| --- | --- |
| | SONY SMARTWATCH 2 |
| DIMENSIONS AND WEIGHT | 42 x 9 x 41 mm; 122.5 grams |
| SCREEN | 1.6 inch LCD. |
| RESOLUTION | 220 x 176 pixels |
| CONNECTIVITY | Bluetooth 3.0 and NFC |
| CONNECTION | MicroUSB |
| DURABILITY | Water resistant (IP57), up to 30 minutes and up to one meter |
| COMPATIBILITY | With any Android 4.0+ |
| PRICE | 189 euros |
There is a detail on which is worth stopping, the Sony watch is not a general purpose device. That means your orientation is not to run local applications, have an Android or similar operating system installed and offer a lot of functionality. The idea behind this smartwatch, I insist, is to be a complement to the mobile and in no case a substitute to call or to take actions from it.
Sony Smartwatch 2 as a clock: design
This analysis was a challenge in structuring it. Our bet has been to try to explain the value proposition of the Sony Smartwatch 2 first as a watch from two points of view-design and operation-and then move on to its role as a complement to the mobile.
In terms of design, as you can see in the pictures, Sony has opted for a square device with rounded corners. On the sides we recognize the typical button of the line of design that they carry from the Xperia Z and, on the other side, the microUSB input for the charge of the device.
The side is metalized and the frame of the device, black. Where we find more variety of color is in the range of straps, which are plastic and have the usual shape based on holes on one side, being standard and therefore replaceable by any other that we find in the market.
In terms of weight and size, Sony has shaped a device that fits very well into what can be expected from a current watch , every time the existing wide typology of watches, from minimalists to giant wrist watches. There are those who will prefer a one piece body that transmits a greater sense of robustness and integration compared to the more "sporty and casual" aspect that the layout and plastic strap produce in the Smartwatch 2, but those who prefer a more "casual" air will find comfortable.
We come to the most subjective part has an attractive design the Sony Smartwatch 2? Risking me I would say that they have found a good balance between aesthetics with hook (maybe small to be somewhat impersonal when opting for square shape and with black straps and frames) and a technological touch that gets thanks to the side button and action indicators in The bottom of the frame.It is a commitment to discretion and a more casual positioning than other manufacturers and its emphatic. In any case, the fact that the strap is interchangeable opens the door for us to modify this image of the Sony watch for a very different one.
In short, at least in terms of design, Sony comes out well with its new watch.
Sony Smartwatch 2 as clock: running
Something that would be difficult to excuse a "smart clock" (hopefully 2014 is the end of the use and abuse of "smart" for any cacharro that does something a little different from the previous one) is that it was bad clock. What do you expect of that artifact you wear on your wrist? At least it gives us the time when we look at it and we do not have to worry about it as if a second mobile is concerned.
With the Sony Smartwatch 2 comes into play the "transflective" screen as they call it. It is a decisive aspect insofar as in a device of these characteristics having the screen always on would cause the brutal decrease of autonomy. The Sony solution allows us to have the time always on the screen, but with a much lower brightness than when we are operating with the watch. The result is that the hour, indeed, looks, but with something less clarity than when we look at a normal clock. Nothing that one can not get used to anyway, in addition to playing with the "themes" downloadable from Google Play, we can choose the way to communicate the time of your choice (pure digital, analog simulation, "creative" modes, etc.). …)
The other aspect that we mentioned when assessing its functioning as a watch was that of "not having to worry about it as if it were a second motive." That translatesinto autonomy – how long we have to charge the mobile-and water resistance-in which cases we have to take it and protect it-aspects both key in the Sony proposal.
In autonomy we are light years from a conventional battery clock, but at least we are not in the levels of smartphones either. We have been able to use the Sony Smartwatch 2 for three days in a row with phone-enabled connectivity and notifications as well. Operating in isolation (not connected, no value in the applications either), can reach six days of autonomy.
In resistance there is also a value proposition that, although it does not equate it much less with conventional watches of equal price, at least saves many situations.We can be up to 30 minutes in the water and up to one meter submerged, although they recommend not in salt water. Put another way, a bathroom at home or a shower, yes; A swimming pool or the sea… almost better not unless we have very tied the time and what we are going to submerge.
An important point to note is that the Smartwatch 2 can function as a clock not connected to any mobile . It will serve to give the time, for the alarms.. and little else (it does not have Wi-Fi connectivity of any kind, it can not connect to the internet nor execute its own complete applications), but at the same time that will give us almost twice the autonomy.
Is it functional at the functional level as a watch? The answer is that it is far from what conventional clocks offer but it has been designed to show the time all the time, there is a minimum autonomy and it can get wet to a certain extent. The Sony Smartwatch 2 reaches compromises, the question now is the part that integrates with the mobile is worth enough to take them?
The second screen of the mobile
One thing we have insisted several times on the analysis is that the Sony Smartwatch 2 is "a second screen for the mobile". In fact it seems designed to partially minimize the number of times we get the mobile when it tells us that there is an event or notification. In some cases it will be the clock that warns us-via vibration-and will show us information on the screen about the event that will help us decide whether to let it pass or if you take the phone to manage it.
This mechanism works based on special applications that we installed on the smartphone with which we connect the clock. Here comes a point that limits the use of the device: there are apps of this type for some services, but much less can be equated to integrate the native notifications of the phone. This way we can have Twitter, Gmail, missed calls, SMS, Line… but not for example Whatsapp or Blackberry Messenger (although there is a trick through a third party application that supports Whatsapp and Hangouts).
Everything is governed by the application "Smart Connection" Sony, which serves to configure these apps (which are installed from Google Play) as well as the device.There are really good use cases, from the Twitter notices (you can configure to only notify you of mentions or search results and not the whole timeline), until the call notification (if you have the mobile in silence and far, The clock vibrates and warns you .. although I remember that it does not allow to speak through it) passing through the sports applications like Endomondo and Runtastic that allow to see in the clock the progress that we take… in a context in which it costs a lot Take the mobile to look.
We also have an image viewer that reflects a limiting point of the Sony watch as it is the low resolution of its screen. Of course it is not intended for multimedia playback, other points as its use as flashlight if they are better resolved. Mention aside it deserves "Smart Camera", which acts as remote control/trigger of the camera of the smartphone (the watch does not have its own) for both video and photo (here only in automatic), with a use case of those that leaves To people with their mouths open.
Something important to underline is that what we will have on the clock is just a small piece of information (a twit fits well, but in the mail just emitter, time, subject and start) and that we can not solve almost anything from it, nor delete The mail, or respond or forward (there is in no case virtual keyboard or micro to capture voice and transcribe). In the case of Twitter we can do retuits or mark as favorites (only integrates with the official client, eye), but this is the most operative we have found in the Sony Smartwatch 2.
That is all? Yes, in the absence of more applications or improvements to existing ones, Sony Smartwatch 2 has to be taken as what it is, a second screen for the smartphone and not a device with which to execute many functionalities with a minimum of complexity. In operation it is reasonably intuitive for an advanced user (there is great similarity with the interface of Android) and except for some occasion when it has cost us to activate the side button, it is fast in response.
Sony Smartwatch 2, Xataka Review
One, who is skeptical of the value of a watch that integrates with the smartphone, can recognize Sony's value proposition. Whoever looks for a watch with a very technological touch and that in several use cases will avoid getting the mobile so often, you will find a well executed product. With a certain autonomy, with the possibility that it can be wet with limitations and with the time always on the screen. If you liked the design, then you can only value the price that has put Sony for 190 euros and that can be integrated with any Android 4.0 or higher mobile (in the tests we have done with a Note 3 and with a HTC One).
Whoever thinks about a new device that brings a lot of value in the form of its own features and expects to execute many actions from the clock, certainly this Sony Smartwatch 2 is not for him. In fact, in the weeks of use that I have dedicated my impression is that the product that would add more value would not be a lot of applications but the approach of Google Now to discover and take advantage of the context. The question here is whether Google will reserve that for him on his own watch or allow integration into third party watches like this one from Sony. In any case, I leave the analysis more open to the concept of clock as a companion of the mobile than I entered when I started to do so. I liked the Sony Smartwatch 2 as a clock with a design and a technological approach, at the same time I think it still falls short of what brings more rational value / productivity as second screen, but in any case is a Well executed product. In times
Gallery
Sony SmartWatch 2, Uhr f. Android-Geräte, Bluetooth 3.0 …
Source: www.gravis.de
Blog 13: Sony Smartwatch 2
Source: sites.psu.edu
Android Wear comparison: What Google-powered smartwatch …
Source: gigaom.com
Android for Healthcare
Source: www.slideshare.net
new zgpax s8 android 4.4 Mtk6572 excelente design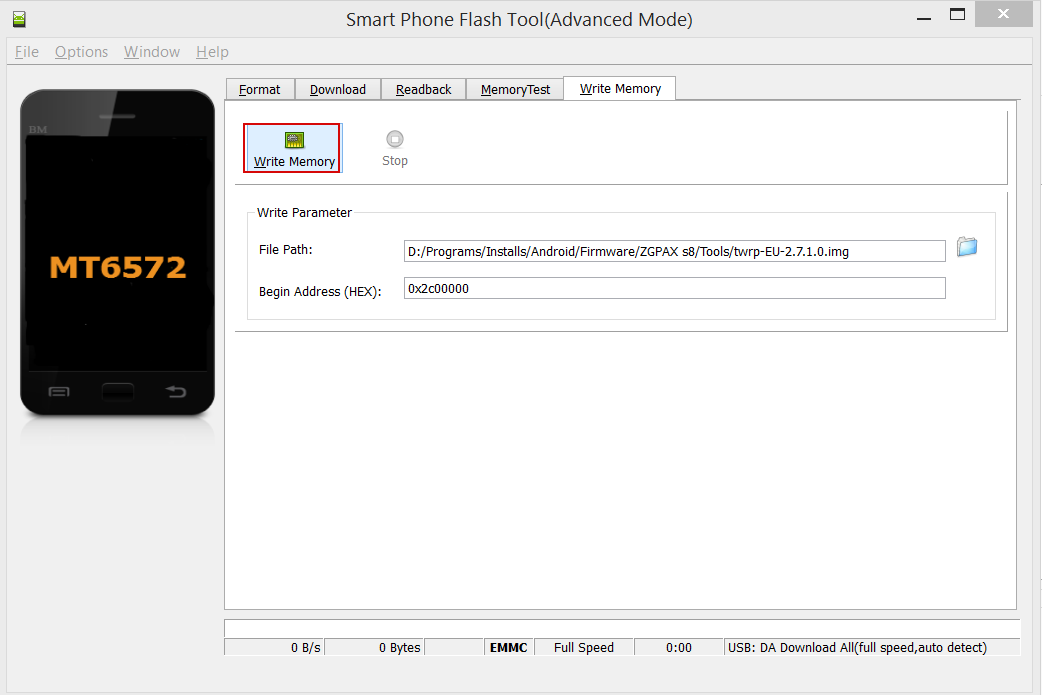 Source: forum.xda-developers.com
NO.1 S9 New watchface now supports heart rate and pedometer
Source: forum.xda-developers.com
Apple Smartwatch clone for Only $35[ The D-Watch The Best …
Source: forum.xda-developers.com
Android World: Apple Watch: Fall in Half the Estimated Sales
Source: andriodr.blogspot.com
Talos Twatch2+ Inverted colors
Source: forum.xda-developers.com
Custom Digital Watchface for Huami Amazfit
Source: forum.xda-developers.com
Google Glass brings the future of flying into focus …
Source: www.ausbt.com.au
TomTom Spark – Fitness tracker and smartwatch reviews
Source: www.choice.com.au
Global Smart Wearable Market Forecast and Opportunities, 2019
Source: www.slideshare.net
Great Camera Snap Clap for Gear 2
Source: forum.xda-developers.com
TomTom Spark – Fitness tracker and smartwatch reviews
Source: www.choice.com.au
New Way to Install Custom Watch Faces on Kingware KW88 …
Source: www.gismonews.com
Archos home automation setup arriving as "Connected Home …
Source: androidcommunity.com
Sony SmartWatch 2
Source: howtospendit.ft.com
Обзор Sony SmartWatch 2
Source: www.youtube.com
Sony SmartWatch 2 – Montre connectée – bluetooth
Source: www.e-gabon.com